Office Moving / Corporate Relocation Services
If your company is planning an office relocation or adding a new building, we can help make the process easier. The office moving and relocation team at Office Solutions will work with companies throughout the Bay Area to move their office to a new facility. Our work is done safely, efficiently, and effectively.
Whether your office is moving across the street or moving across the state, taking advantage of our turnkey office moving services is a smart move. Our office moving and corporate relocation services help your business relocate to a new office building easily, and help you out every step along the way. Your move manager is experienced at supervising every facet of the move task, freeing you up to stay focused on your normal job responsibilities. The move manager can coordinate a range of additional services such as warehousing of the furniture, inventory, or re-configuration. From the first stage of planning to the last detail, count on us to save you time, money, and energy.
Office Moving Services For Any Business, Anywhere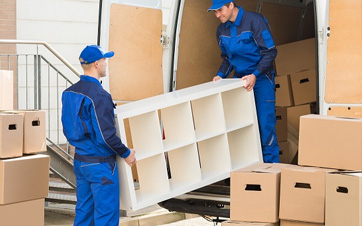 We have experience working with a wide variety of businesses, including organizations of all sizes and functions. Our office moving service can help your Bay Area office move whether you're moving an entire facility or just a few offices from one location to another.
Our team can manage every step of the relocation process. We'll provide you with all the information you need prior to starting the process, communicate with you about everything you'll need to prepare, and work hands-on to help move your office. We can store the office furniture as needed, deliver it to the new location using a turnkey service or our standard furniture delivery, and install it in the same location.
Odds are your office won't be the same shape and size, so prior to installation we can also take care of your layout planning and design. We'll take care of each step of the process, and help move you anywhere near the Bay Area. Have questions about our complete service area? Contact us and we'll let you know how we can best help.
What We Can Move For Your Business
We can move all office furniture or standard furniture in your office. This is obviously our specialty, and we can reinstall everything effectively. The same goes for all office equipment and accessories. Office Solutions also specializes in installing phone systems and anything computer related.
Office Furniture includes any furniture you might find in a corporate building. Our office moving and corporate relocation services include the movement of outside furniture, lunch and break rooms, reception areas, libraries, and more. Whatever you need moved, we can get it done.



Contact Us For Your Office Relocation Services
Relocating your entire office space can be an incredibly stressful situation. Aside from planning the move, you still have to worry about your normal job responsibilities. Let Bay Area Office Solutions help your office moving go smoothly.
Our office moving process will consist of:
Taking exact measurements of current office design if you hope to have it reconstructed in the same (or similar) way
Packing up all current office furniture and supplies
Using our turnkey move management service to physically relocate the furniture
Plan the new office space if necessary, and provide options for additional office equipment if you're expanding
Re-installation of everything you need for your new location.
Careful planning and execution
We work to make the process of moving your office as easy for you as possible. Contact us today by calling 408-753-9187.